Sandstone sound-absorbing board is thenew favorite of architectural acoustic decoration. Why is it so popular?
Sandstonesound-absorbing panels have been hot in recent years, and many designers andowners are curious about the structure of sandstone sound-absorbing panels andthe acoustic decoration of venues. Today, we will talk about this new soundabsorbing material in the architectural acoustic decoration industry -sandstone sound absorbing board.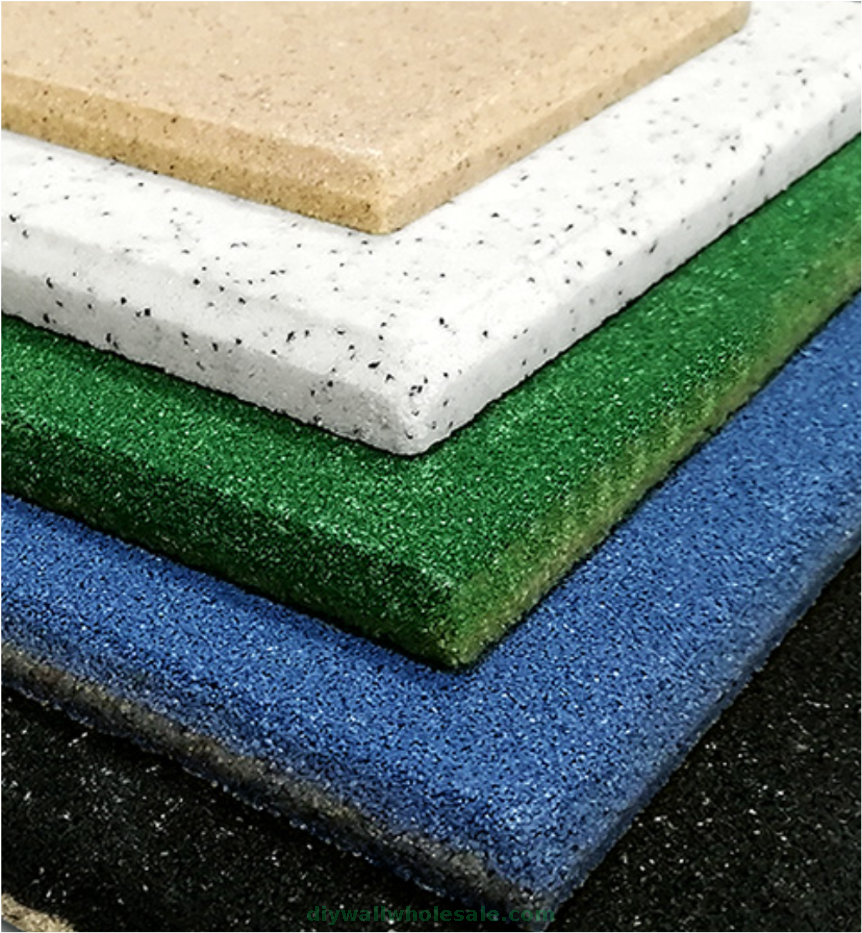 1、What is sandstone acoustic board?
Sandstonesound-absorbing board, also known as ceramic crystal sand (particle)sound-absorbing board, is a porous sound-absorbing material with irregularpores on the surface, which is coated and solidified by inorganic particles,such as natural sand particles, slag particles and other particles. Sandstonesound-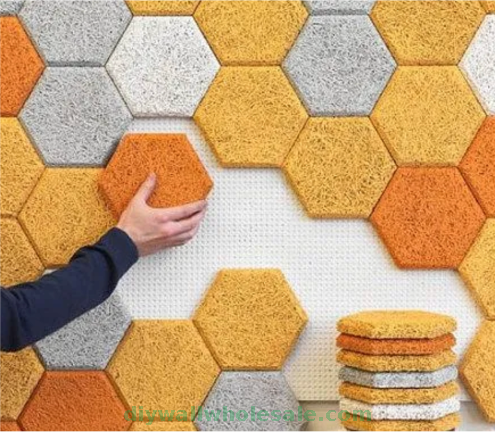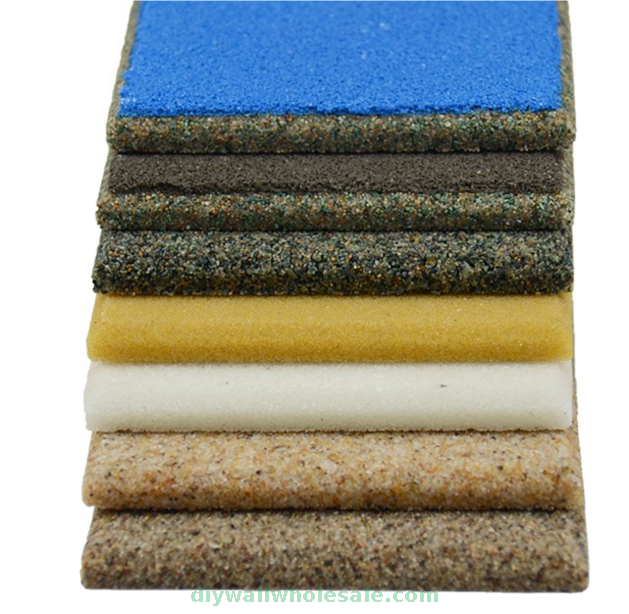 2、Advantages of Sandstone Sound Absorbing Board
Sandstonesound-absorbing board has the characteristics of high strength, hightemperature resistance, acid and alkali resistance, salt spray corrosionresistance, aging resistance, etc.
Sandstonesound-absorbing board has super modeling ability, which can customize anyshape, texture and color.
Sandstonesound-absorbing board can customize the sound absorption frequency and adjustthe diffusion frequency. The moisture expansion rate of the main material ofthe sandstone sound-absorbing board shall not be greater than 0.1%. The thermalexpansion series is similar to the cement products, and the durability is thesame as that of the building.
Becauseof these characteristics, sandstone sound-absorbing panels have beencomprehensively applied in the field of architectural acoustic decorationdesign, including wall and top surfaces.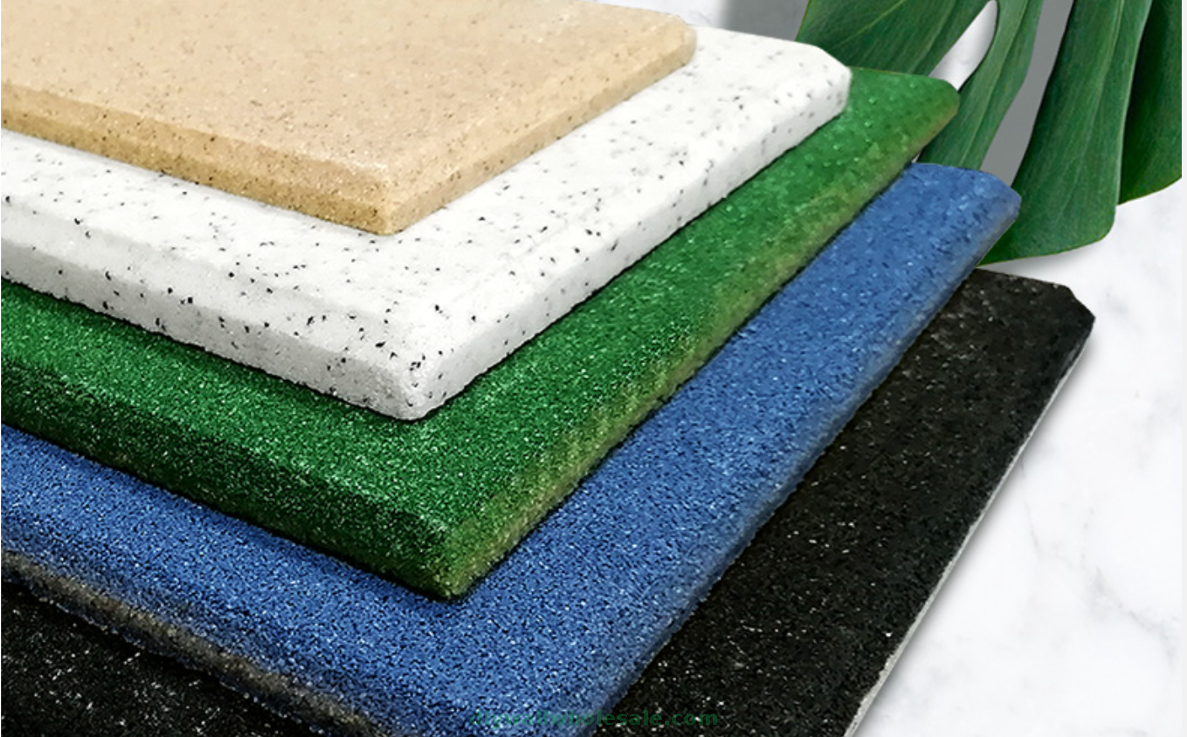 3、What spaces are sandstone sound-absorbing boards suitable for
Sandstoneacoustic panels for theatre:
Nowadays,the interior design of the theater is more personalized, and the traditionalflat panel acoustic materials are difficult to meet the different shapes of itswalls. The emergence of sandstone acoustic panels solves this problem.Sandstone sound-absorbing panels have a wide range of shapes, which cancustomize any artistic shape such as single curved surface, double curvedsurface, three-dimensional covering, hollow pattern, relief pattern, etc.,bringing more possibilities for the personalized design of the theater interiordecoration design.
Sandstonesound-absorbing boards are used in concert halls:
Sandstonesound-absorbing board is environmentally safe and does not contain any harmfulelements. This kind of material can be made into various plane boards, variousmodeling products and various artistic modeling. It is a popular updatedproduct in the international concert hall building material decorationindustry.
Sandstonesound-absorbing board is used in the lecture hall:
Themodern lecture hall is a multi-functional place for meetings, artisticperformances, exhibitions, forums and banquets.
#Sound-absorbingboard#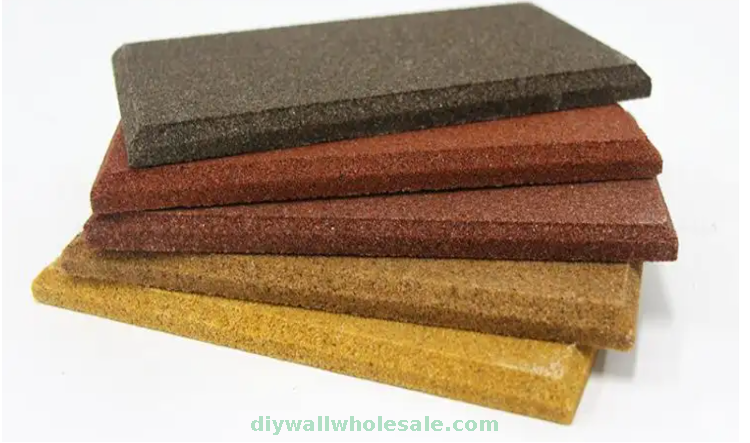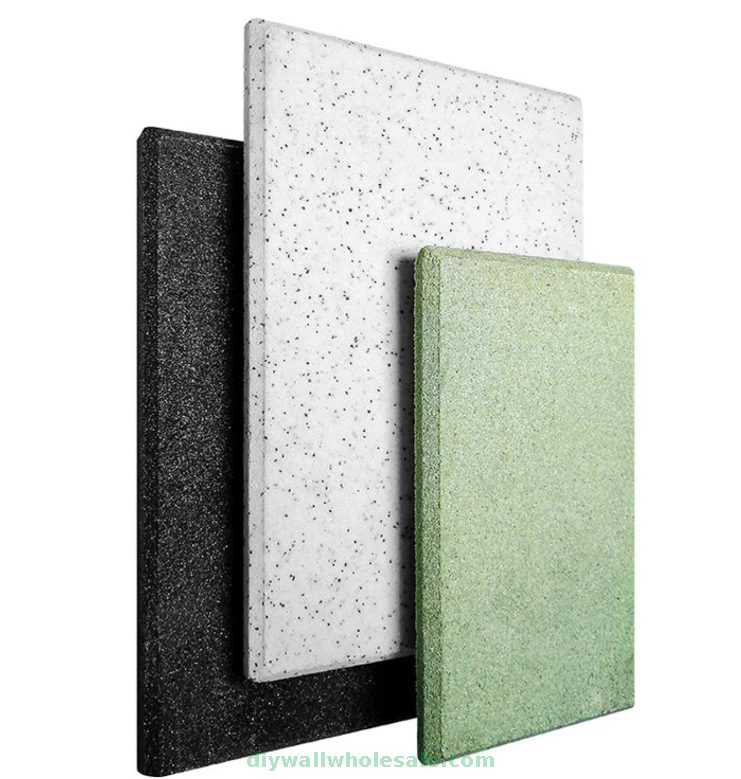 :Xinda wall decoration material
----------------------------
Xinda belongs to the direct supplier of decorative wall materials factory Specializing in 16 years of fashionable and environment-friendly wallpaper decoration materials, DIY fashionable waterproof and moisture-proof wall cloth decoration materials, and new process processing and supply factory of sound insulation and heat dissipation decorative wallboard. With 9 production lines, the daily output can reach 20000 rolls, and there are 30000 varieties for you to choose from Delivery can be guaranteed even in the busiest season. We are mainly looking for dealers and distributors in 230 countries, purchasers who need to wholesale and customize sound insulation panels, and provide sound insulation panels, sound absorption panels, decorative wall materials, and self-adhesive wall stickers for hospitals, nursing homes, childcare centers, rehabilitation centers, gyms, ktv, courts, interrogation rooms, psychotherapy rooms, schools, conference rooms, office buildings, commercial buildings, shopping malls, villas, apartments, old house reconstruction, cinemas, scenic spots, holiday hotels and other places, Consumables such as wallpaper Today, Xinda's employees will be very proud. Our products have spread rapidly to 230 countries around the world. Now we are looking for cooperation in the non-stop global decoration and design companies, and we have also made good comments on our products and services. Xinda people are still working hard to develop new products, constantly providing high-quality products for designers to choose from, and adhere to our core values - to be the best supplier, which is also your trustworthy wall decoration material supplier
-----------------------
Consult the lowest wholesale price of franchised investment dealers
官网链接:www.diywallwholesale.com
address:Floor 2, No. 4, Village Group Lane 1, Shencun Village, Shiwan Town, Chancheng District, Foshan City
Telephone +8613827722872
Email: cheapestwallboard@gmail.com