There are so many advantages of the sound-absorbing board. After reading it, I decided to start
Sound absorption board is useful in many places. Whether it is for home decoration or other decoration, it is a very good sound insulation material. What material is it composed of? What are its advantages and disadvantages? Why is he so popular?
What material is the sound-absorbing panel made of?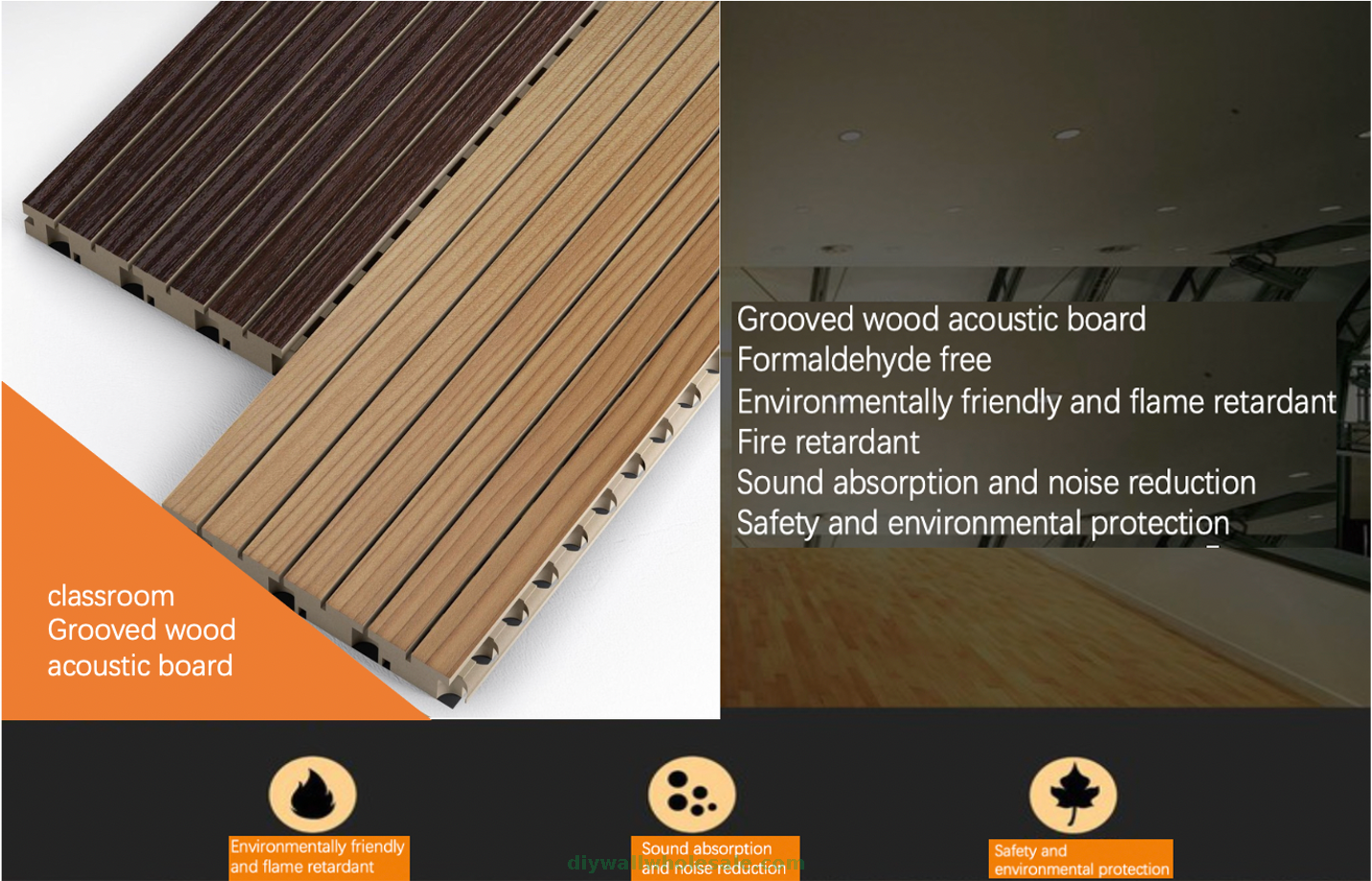 1. Finish: generally wood veneer, melamine paint or spray paint.
2. Sound absorption thin felt: black, pasted on the back of the sound absorption board, with fire sound absorption performance.
3. Slat: width 128mm, length not exceeding 2440mm, width tolerance 0.1mm, length tolerance 2mm.
4. Plate splicing: according to the actual needs, the long edges of the slats are made into convex and concave parts with a 90 degree angle for splicing.
Principle of sound absorption board: there are many small gaps on the sound absorption board, which can absorb sound waves, especially for sound waves with frequencies greater than 600Hz. When sound enters the hole, it will randomly reflect to the inner wall of the structure, somewhat like a sponge, until most of the energy of sound waves is consumed and turned into heat energy, and the sound absorption board achieves sound insulation effect.
What are its advantages and disadvantages?
1、 Advantages of acoustic panels
1. Excellent sound absorption performance.
2. Really environment-friendly acoustic materials. The process of wooden sound-absorbing board adopts the traditional forming process of density board. This bonding material is an inorganic adhesive material, so formaldehyde that is harmful to human body is completely eliminated.
3. High fire resistance, good heat insulation, fire rating of B1, good flame retardancy.
4. Free cutting and installation, simple construction.
5. It is light and safe. Wooden sound-absorbing boards minimize the decorative load on the ceiling and wall, making it safer and more labor-saving to use.
6. The decorative effect is also very good, catering to the European and American design trend and returning to nature without surface decoration. It can also be painted in any color with rich aesthetic feeling.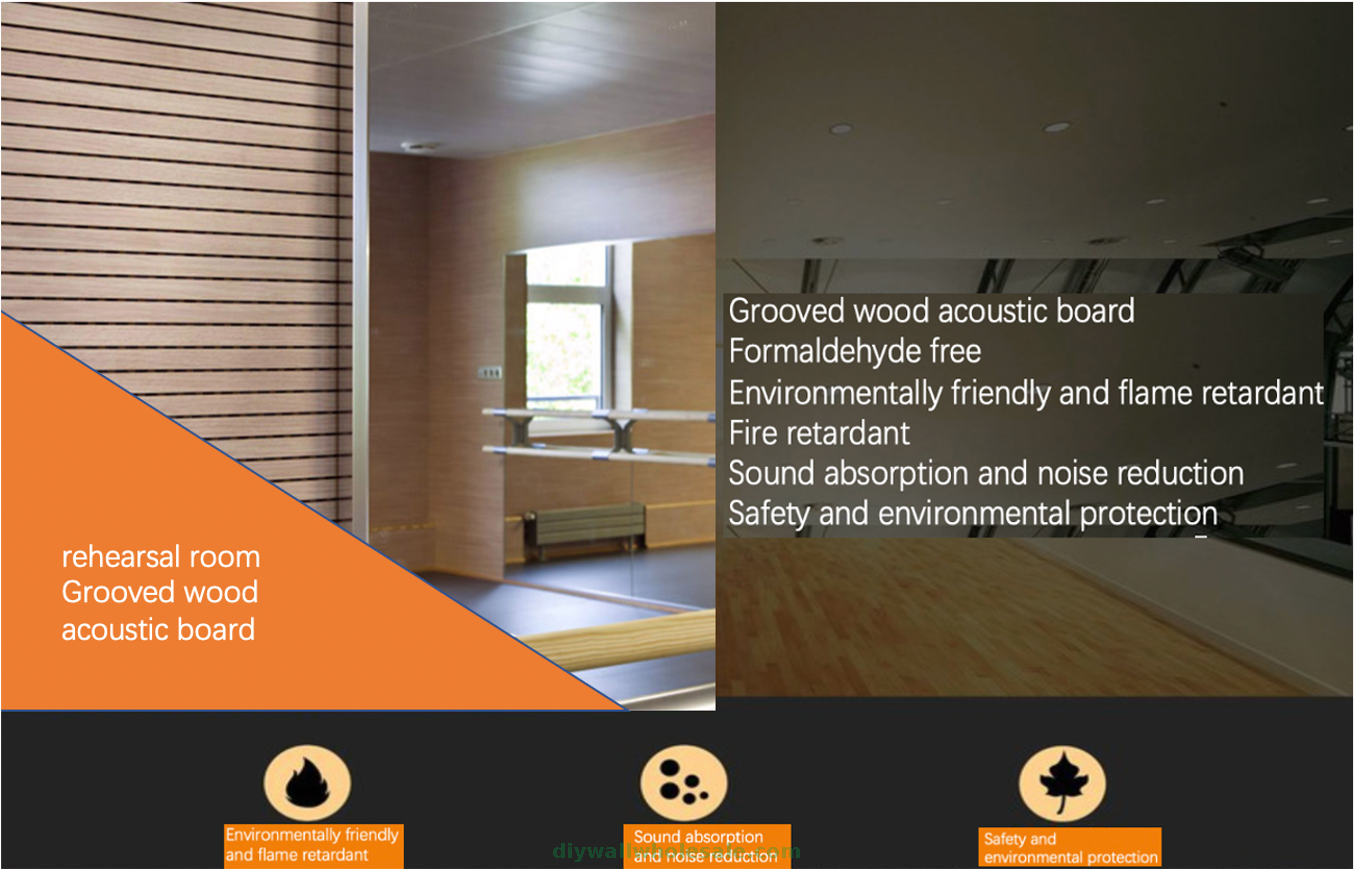 :Xinda wall decoration material
----------------------------
Xinda belongs to the direct supplier of decorative wall materials factory Specializing in 16 years of fashionable and environment-friendly wallpaper decoration materials, DIY fashionable waterproof and moisture-proof wall cloth decoration materials, and new process processing and supply factory of sound insulation and heat dissipation decorative wallboard. With 9 production lines, the daily output can reach 20000 rolls, and there are 30000 varieties for you to choose from Delivery can be guaranteed even in the busiest season. We are mainly looking for dealers and distributors in 230 countries, purchasers who need to wholesale and customize sound insulation panels, and provide sound insulation panels, sound absorption panels, decorative wall materials, and self-adhesive wall stickers for hospitals, nursing homes, childcare centers, rehabilitation centers, gyms, ktv, courts, interrogation rooms, psychotherapy rooms, schools, conference rooms, office buildings, commercial buildings, shopping malls, villas, apartments, old house reconstruction, cinemas, scenic spots, holiday hotels and other places, Consumables such as wallpaper Today, Xinda's employees will be very proud. Our products have spread rapidly to 230 countries around the world. Now we are looking for cooperation in the non-stop global decoration and design companies, and we have also made good comments on our products and services. Xinda people are still working hard to develop new products, constantly providing high-quality products for designers to choose from, and adhere to our core values - to be the best supplier, which is also your trustworthy wall decoration material supplier
-----------------------
Consult the lowest wholesale price of franchised investment dealers
官网链接:www.diywallwholesale.com
address:Floor 2, No. 4, Village Group Lane 1, Shencun Village, Shiwan Town, Chancheng District, Foshan City
Telephone +8613827722872
Email: cheapestwallboard@gmail.com