The surface texture of the wood wool sound-absorbing board shows an elegant texture and unique taste, which can fully interpret the designer's creativity and ideas. This product combines the advantages of wood and cement: light as wood, solid as cement, with multiple functions such as sound absorption, impact resistance, fire prevention, moisture-proof and mildew resistance, and can be widely used in gymnasiums, theaters, cinemas, conference centers, entertainment venues, restaurants, trapezoidal classrooms, library, swimming pool, TV broadcast hall, radio studio, recording studio, home theater, training center, etc.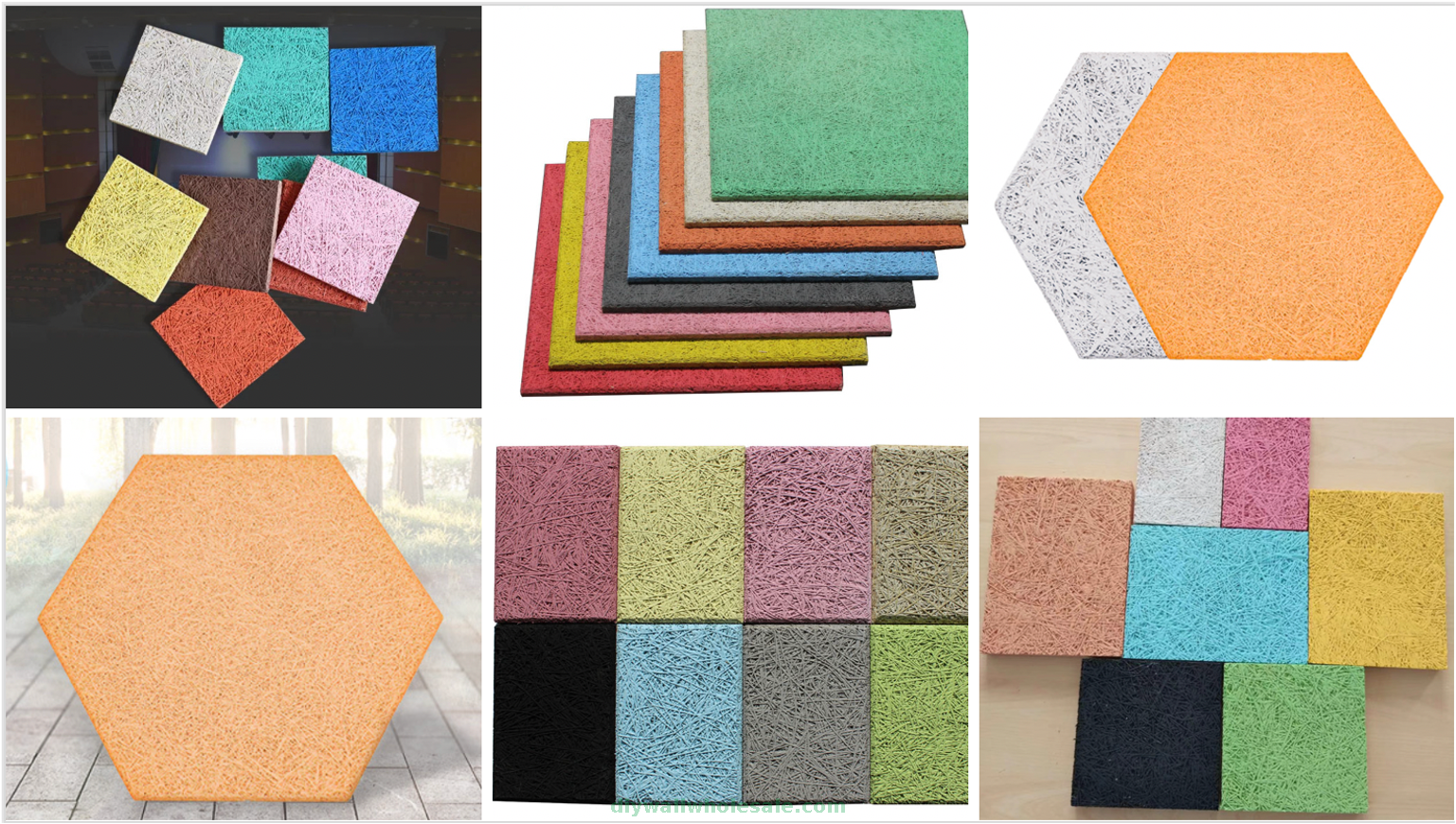 Features of wood wool sound-absorbing board:
(1) Magnesite wood fiber sound-absorbing board is made of tropical pine wood fiber, combined with unique inorganic hard cement adhesive, using continuous operation process under high temperature and high pressure. This product has the physical properties that can only be obtained by synthesizing several different building materials.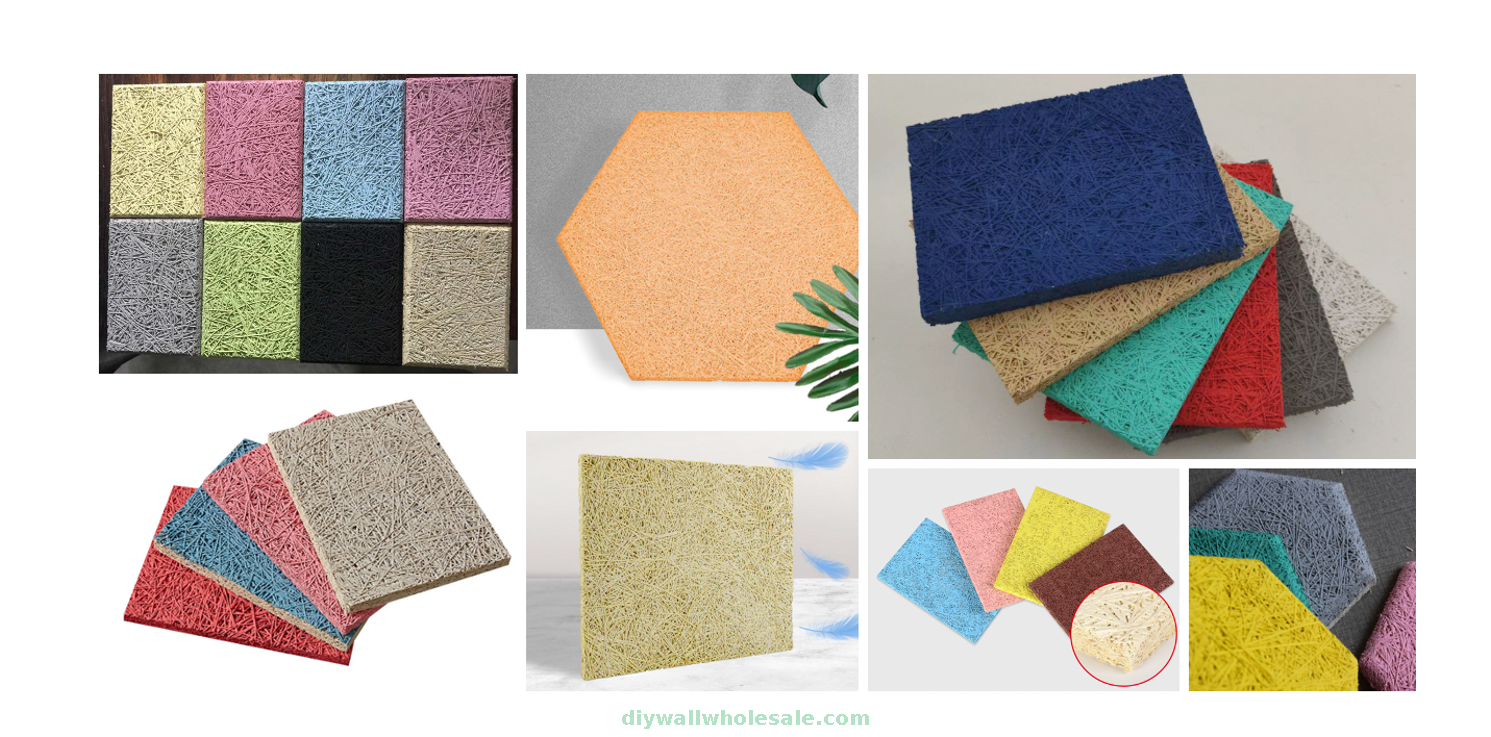 (2) Magnesite wood fiber sound-absorbing board has a unique appearance and good sound absorption -- the unique surface filiform texture gives a primitive and rough feeling, meeting the concept of modern people returning to nature. The surface of the wood wool sound-absorbing board can be sprayed with color and paint for finishing, and can be sprayed for many times.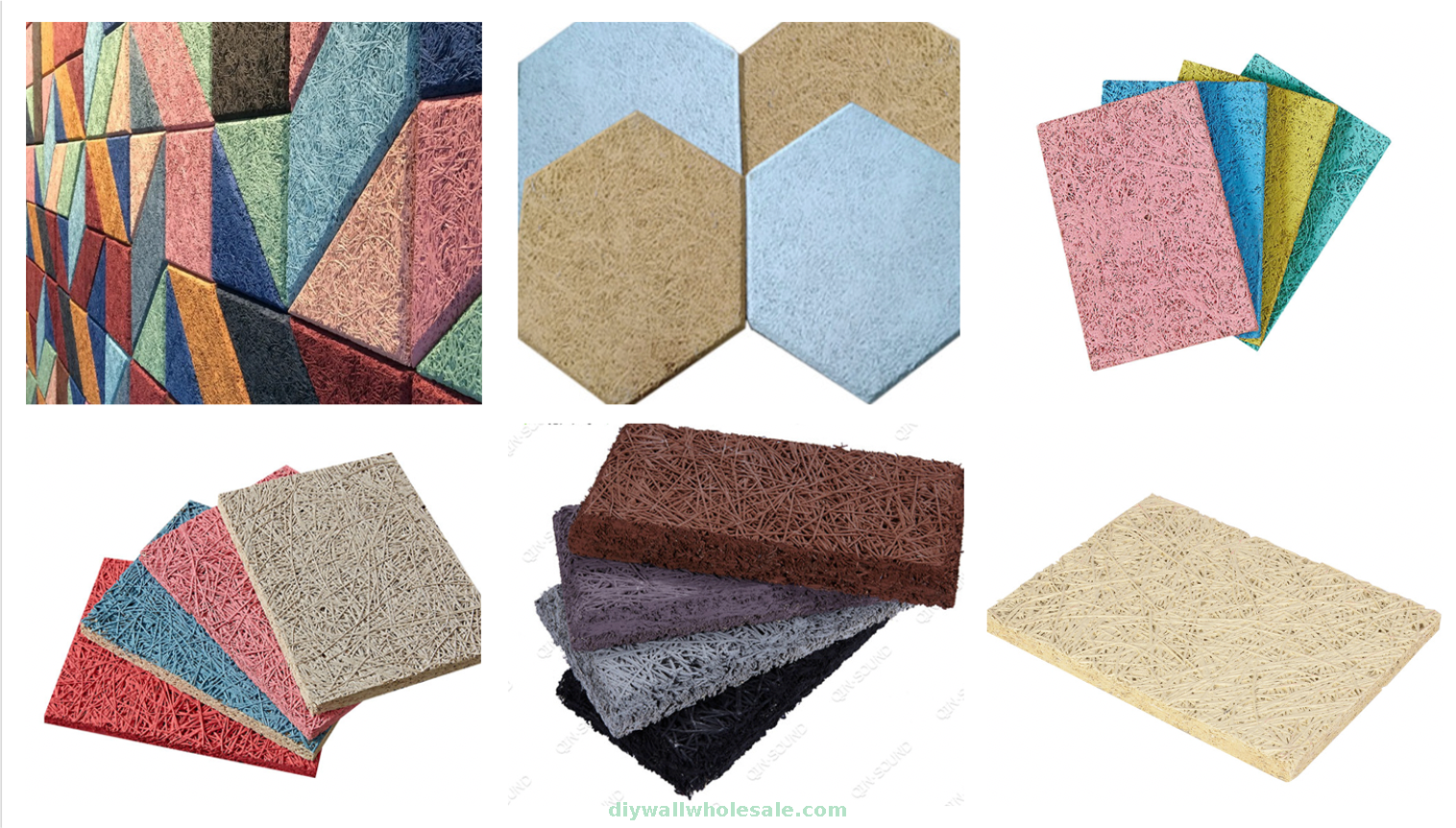 (3) Combustion performance: it can be used as Grade A material.
(4) Weight: light, suitable for ceiling, 15mm/m2, 7kg, 25mm/m2, 12kg
(5) Size: 600mm × 2400mm
(6) Strong structure: strong structure, impact resistance, can withstand repeated impact of basketball, volleyball and tennis in the stadium without cracks or damage.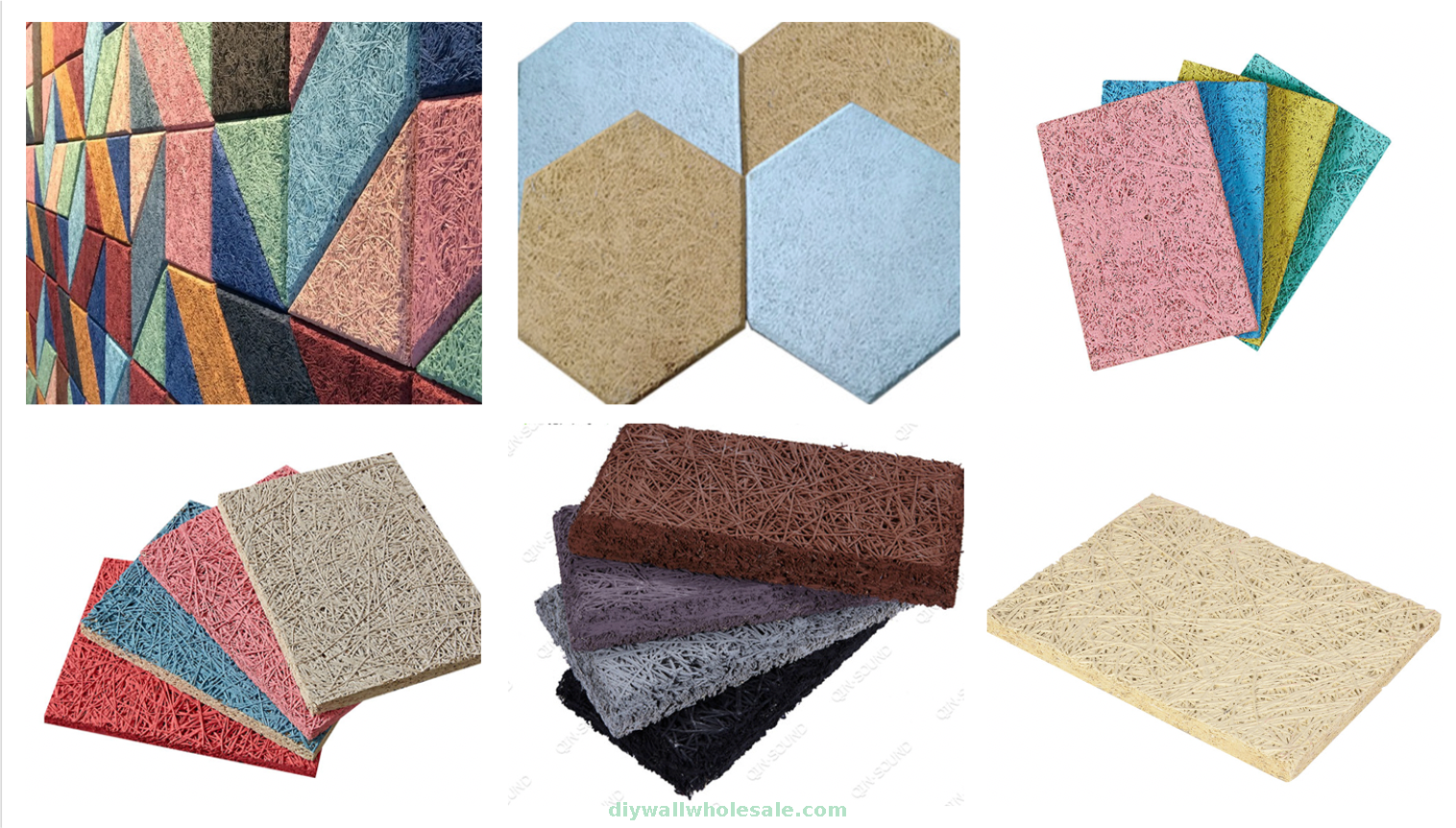 (7) Simple installation: easy to cut, simple installation method, general woodworking tools.
(8) Antibacterial and moistureproof: Wood wool sound-absorbing board can be used under 90% humidity, and is not easy to deform. Including the swimming pool. (except for places directly contacting with water)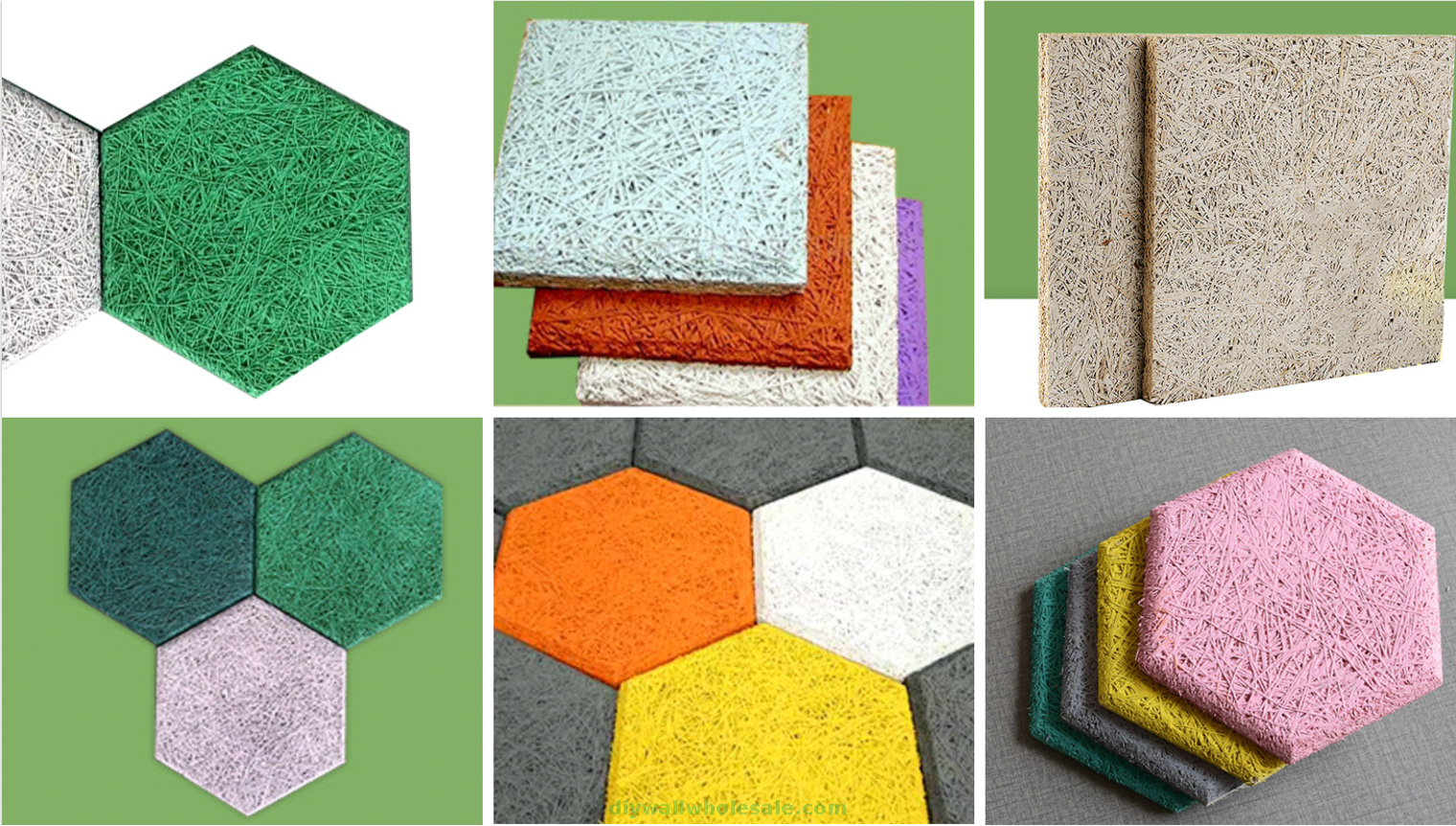 (9) Energy saving and thermal insulation: long service life -- mainly made of wood, with low thermal conductivity and strong thermal insulation performance. Economical and durable, long service life.
Specification of wood wool sound-absorbing board: 600 * 1200 * 15MM 600 * 2000 * 15MM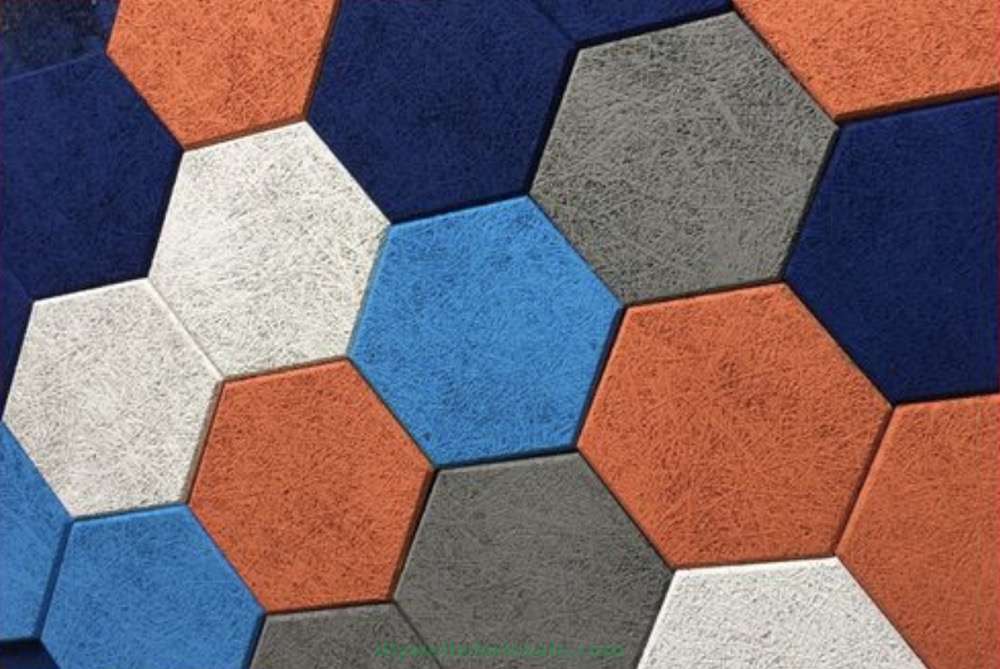 :Xinda wall decoration material
----------------------------
Xinda belongs to the direct supplier of decorative wall materials factory Specializing in 16 years of fashionable and environment-friendly wallpaper decoration materials, DIY fashionable waterproof and moisture-proof wall cloth decoration materials, and new process processing and supply factory of sound insulation and heat dissipation decorative wallboard. With 9 production lines, the daily output can reach 20000 rolls, and there are 30000 varieties for you to choose from Delivery can be guaranteed even in the busiest season. We are mainly looking for dealers and distributors in 230 countries, purchasers who need to wholesale and customize sound insulation panels, and provide sound insulation panels, sound absorption panels, decorative wall materials, and self-adhesive wall stickers for hospitals, nursing homes, childcare centers, rehabilitation centers, gyms, ktv, courts, interrogation rooms, psychotherapy rooms, schools, conference rooms, office buildings, commercial buildings, shopping malls, villas, apartments, old house reconstruction, cinemas, scenic spots, holiday hotels and other places, Consumables such as wallpaper Today, Xinda's employees will be very proud. Our products have spread rapidly to 230 countries around the world. Now we are looking for cooperation in the non-stop global decoration and design companies, and we have also made good comments on our products and services. Xinda people are still working hard to develop new products, constantly providing high-quality products for designers to choose from, and adhere to our core values - to be the best supplier, which is also your trustworthy wall decoration material supplier
-----------------------
Consult the lowest wholesale price of franchised investment dealers
官网链接:www.diywallwholesale.com
address:Floor 2, No. 4, Village Group Lane 1, Shencun Village, Shiwan Town, Chancheng District, Foshan City
Telephone +8613827722872
Email: cheapestwallboard@gmail.com